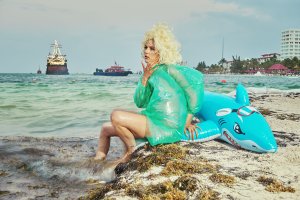 KOURTNEY ROY EXHIBITION
SCREENINGS, ENCOUNTERS, SIGNING SESSION... More info coming soon!
Known for her eccentricity, Canadian photographer Kourtney Roy creates dreamy sets for her self portraits. Wearing vintage clothing, retro wigs, multi-colored makeup and high heels, Kourtney World laughs at the world and treats it like a movie set where reality and fiction are intertwined. This documentary is an immersive dive into the imagination of the photographer and invites us to follow her last photographic series The Tourist shot in Cancun, Mexico. An exculsive for the 35th Brest Festival!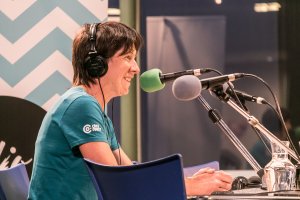 LIVE RADIO BROADCASTS
11-13 NOVEMBER
Le Quartz, first floor
The film-makers with works showing at the festival will be answering the questions posed by the journalists from Fréquence Mutine and Radio U live in front of an audience each day. Come along to watch their rich and detailed discussions and find out everything about how the films were conceived, written and made!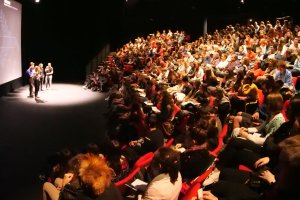 ENCOUNTERS WITH THE AUTHORS
A festival is not only about the films, but also englobes encounters, unique and valuable opportunities to hear what the people behind these creations have to say. This is why it is so important to allow people to interact and ask questions at the film screenings, enabling the audience to better understand the entire creative process and encourage them explore further what is hidden behind the finished film. 8 encounters not to be missed !