IN THE CINEMA THEATRES
5 PROGRAMMES OF SHORT FILMS from ages 2, 5, 7 and 13 years upwards to experience a variety of European films.
3 PROGRAMME-EVENTS for the weekend:
Ciné-Frimousse for the little ones with Sharlubêr.
De plumes et de crocs - ancestral enemies - which do you prefer, birds or hairy beasts with big teeth?
Dans nos forêts enchantées, a dream-like journey through the strange forests of the world.
OTHER EVENTS
LES SECRETS DE FABRICATION, a rendez-vous where you can go behind the scenes on the making of an animation film.
WORKSHOPS to find out more about filmmaking: phonotrope and confiscope are on the programme this year!
THE OPPORTUNITY TO MEET WITH FILMMAKERS who have come from around Europe to talk about their films with young audiences.
THE FAMILY AWARD in collaboration with Benshi, the children's cinema guide, so you can select your favourite film!
FAMILY AWARD
VOTE FOR YOUR FAVOURITE FILM!
In partnership with Benshi (film-guide for kids), the festival is giving you the opportunity to vote for your favourite film. Send your choice by email to anne.flageul@filmcourt.fr along with a drawing, poem, photo or other personal creation. The winning short film will be shown for free on-line after the festival, accompanied by the art-work submitted, so you can share it with all the family!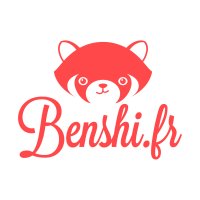 PHONOTROPE & CONFISCOPE
SATURDAY 11 AND SUNDAY 12 NOVEMBER
FROM 2PM TO 6PM
LE QUARTZ, FIRST FLOOR
Ces ateliers sont en accès libre, temps minimum conseillé pour profiter de l'atelier : 30-45 min.
Phonotrope
Workshop animated by Nicolas Diologent and the HSH Crew
Create your own animation films using a turntable and see animation still by still, like in the olden days!
Confiscope
Workshop animated by Bruno Bouchard
Bruno Bouchard, collector of old film reels, returns to the festival this year with a brand new object! We won't reveal all the secrets of the mysterious function of this jam jar... Another workshop about optical illusions and animation.
SECRETS DE FABRICATION « CHANTONS SOUS LA MOUSSE »
SUNDAY 12 NOVEMBER - 3PM
LE QUARTZ, MÉRIDIENNE
Discover the secrets behind model animation with the characters of L'Étrange Forêt de Bert et Joséphine. The filmmaker will take you behind the scenes and show you how to get a puppet to move on screen.
In collaboration with Cinéma Public Films