MARIE BUNEL
ACTRESS
Marie Bunel began her career in film with L'Hôtel de la plage by Michel Lang. She then starred in Le Sang des autres directed by Claude Chabrol, who took her on again for the films Une affaire de femmes, La Fille coupée en deux and Bellamy. Nominated for the César for best Female Newcomer in 1995 for Couples et amants by John Lvoff, she acted in Misérables by Claude Lelouch and took the female lead role in Lou n'a pas dit non by Anne-Marie Miéville. This was followed by many more films, including the very successful film by Christophe Barratier, Les Choristes. She worked with Christophe Barratier again on La Nouvelle Guerre des boutons, played Guillaume Canet's mother in Jappeloup and added the name of Bertrand Tavernier to her list of directors with Quai d'Orsay. She has also appeared in many roles on television. More recently, we have seen her in Le Daim by Quentin Dupieux and Deux Moi by Cédric Klapisch.
BENJAMIN BUSNEL
DIRECTOR
Benjamin has two sides: one bright, one dark… Comedies and strange dramas. Benjamin wrote and directed shorts, music videos, TV series and web comedy. His short films were selected and won prizes in festivals in France and abroad. In 2013 Benjamin created Inernet, a humour YouTube channel which has currently 300 000 subscribers and more than 30 millions views. Produced by StudioBagel, its first mini-series Le Département (two seasons) has been broadcast on Canal+. The Brest Festival also hosted in 2017 the live event shooting of two of their "inerviews". Working on the themes of feminism, disaster and belief, he recently directed Came the wave a short with Clotilde Hesme and Noée Abita, produced by EasyTiger. He also co-created a animated TV series for kids, Pfffirates, which will be produced by Cube Creative for TF1 in 2020.
VALÉRIE LEROY
DIRECTOR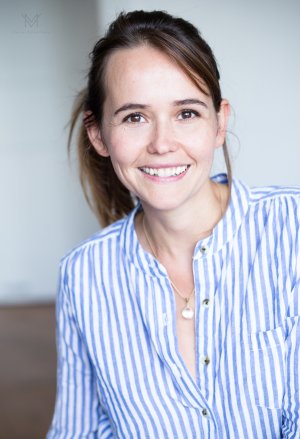 Following a career as an actor in film and TV, Valérie Leroy graduated from the screenwriting workshop of the Femis Film School in 2013. Her first short film Le Grand Bain, presented as part of the French competition at the 31st Brest Festival, has attracted a lot of attention in France and abroad, appearing at more than 80 festivals and winning many awards. Her second short film, Laissez-moi danser, screened at the Brest Festival opening night in 2018, has had similar success, being nominated for the César for Best Short Film in 2019. Valérie has made two more short films since the start of 2019, a teen movie Teen Horses and a musical, Belle Étoile, the winning project of the Musical collection CNC / So Film / Canal+. Both films will be shown this year at the Brest Festival during the screening devoted to her work. Valérie is currently working on the screenplay of her first feature film.
MIKE PONTON
FILM MUSIC COMPOSER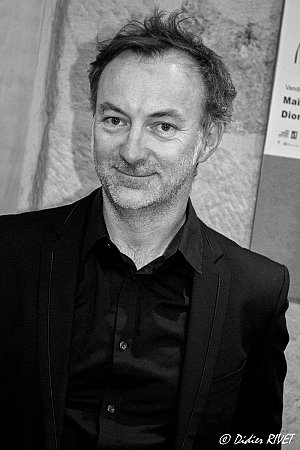 Mike Ponton began studying the organ and music theory at the age of six, learning to play the electric guitar by himself at 17. In 1993 he started the band Dionysos, and after studying science and then a degree in English, he dedicated himself to music. With the band he composed 9 studio albums, earning them 3 gold records and the same number of nominations at the Victoires de la Musique. Dionysos play a mix of rock and delta blues with a real filmic edge. Mike Ponton's music is a good example of this, displaying such diverse influences as Nirvana and Ennio Morricone, Björk and the soundtracks of films by Wes Anderson, Tarantino and David Lynch. He composed his first short film music in 2018 for Gronde Marmaille by Clémentine Carré, which was selected for the Clermont-Ferrand Festival in 2019 and was awarded at the Des notes et des toiles Festival. Mike Ponton is currently working on music for two further short films, as well as the music for a dance show and a play. After returning to the festival circuit the last summer, Dionysos will be releasing their new album in January 2020.
TATIANA VIALLE
CASTING DIRECTOR
After learning acting, Tatiana Vialle first worked in the early eighties with Yves Boisset, Alain Corneau and Jean-Michel Ribes, to name but a few. She became a casting director in 1991 and has worked on more than 60 feature films whilst still making appearances as an actor, lately in the film Aurore for Laetitia Masson. At the same time, she directs theatre productions, including Les Eaux et forêts by Marguerite Duras at the Théâtre de la Gaïté Montparnasse with Aurore Clément, Elisabeth Depardieu and Jacques Spiesser, Une Femme à Berlin at the Théâtre du Rond Point with Isabelle Carré and Swann Arlaud, Prendre le risque d'aller mieux by Bruno Nuytten with Swann Arlaud and Capucine Lespinasse, and Belle-fille, which she wrote with Maud Wyler at the Avignon Festival in 2018. She has made two short films, Du poulet in 1993 and Venerman, co-directed with Swann Arlaud in 2017, which won the Audience Award at the 33rd Brest Festival. Her first novel, Belle-fille, comes out in 2019.